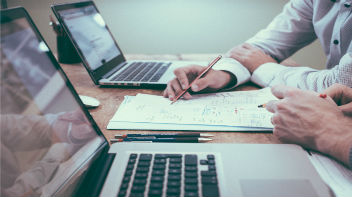 Talent Acquisition - National and Global Acquisition
As a company looking to hire candidates, all we need you to do is share your requirements with us. Before delving into the hiring process, we strive to understand the values and culture of every organization and accordingly match candidates with similar values and visions. This approach ensures both the employee and the organization remain satisfied and grow together.
Since candidates are screened by domain experts, our closure rates beat industry standards. Our swift approach ensures that the organization's talent requirements are fulfilled way before the timelines given to us. With us, candidate onboarding is equally quick as candidate screening.
Once you have formed a relationship with us, we handhold both the firm and the employee for 3 months from the date of joining the organization to ensure mutually smooth and hassle-free bonding. In case of any unexpected turn of events, we provide 3-month free guarantee replacement.
Our national and global acquisition processes are quite similar with the only difference being that global hirings are facilitated through our international advanced live database for the specific country. For global hirings, we do not take responsibility of Visa and Immigration for the candidates.